BOL Summer LAB
---
---
Elements of Reader's Workshop
---
Mini-Lesson
Read Aloud/Fluency
Independent Reading &Conferring
Guided Reading
Reading Response & Reflection
Sharing
Word Work

Comprehension Skills:

Story Elements
Main Idea
Summarizing/Retelling
Inferencing
---
Elements of Writer's Workshop
---
Mini-Lesson
Read Aloud of Mentor Text
Guided Writing
Independent Writing & Conferring
Sharing "Authors Chair"

Six Traits Of Writing:

Ideas
Organization
Voice
Word Choice
Sentence Fluency
Conventions
Presentation
---
Elements Of Math Workshop
---
Mini-Lesson
Vocabulary Practice
Fact Fluency
Guided Group
Independent Strategy Practice
Conferences
Share Time

Learning Strands Include:

Early Mathematical Activities
Number Sense
Algebra Concepts
Shapes & Space Concepts
Measurement
Data Analysis
"Nothing in life is to be feared. It is only to be understood." – Marie Curie
BOL Summer LAB
---
---
Elements of Reader's Workshop
---
Mini-Lesson
Read Aloud/Fluency
Independent Reading &Conferring
Guided Reading
Reading Response & Reflection
Sharing
Word Work

Comprehension Skills:

Story Elements
Main Idea
Summarizing/Retelling
Inferencing
---
Elements of Writer's Workshop
---
Mini-Lesson
Read Aloud of Mentor Text
Guided Writing
Independent Writing & Conferring
Sharing "Authors Chair"

Six Traits Of Writing:

Ideas
Organization
Voice
Word Choice
Sentence Fluency
Conventions
Presentation
---
Elements Of Math Workshop
---
Mini-Lesson
Vocabulary Practice
Fact Fluency
Guided Group
Independent Strategy Practice
Conferences
Share Time

Learning Strands Include:

Early Mathematical Activities
Number Sense
Algebra Concepts
Shapes & Space Concepts
Measurement
Data Analysis
"Nothing in life is to be feared. It is only to be understood." – Marie Curie
BOL Summer LAB
---
---
Elements of Reader's Workshop
---
Mini-Lesson
Read Aloud/Fluency
Independent Reading &Conferring
Guided Reading
Reading Response & Reflection
Sharing
Word Work
Comprehension Skills:

Story Elements
Main Idea
Summarizing/Retelling
Inferencing
---
Elements of Writer's Workshop
---
Mini-Lesson
Read Aloud of Mentor Text
Guided Writing
Independent Writing & Conferring
Sharing "Authors Chair"
Six Traits Of Writing:

Ideas
Organization
Voice
Word Choice
Sentence Fluency
Conventions
Presentation
---
Elements Of Math Workshop
---
Mini-Lesson
Vocabulary Practice
Fact Fluency
Guided Group
Independent Strategy Practice
Conferences
Share Time
Learning Strands Include:

Early Mathematical Activities
Number Sense
Algebra Concepts
Shapes & Space Concepts
Measurement
Data Analysis
"Nothing in life is to be feared. It is only to be understood." – Marie Curie
Summer LAB Schedule
Learning And Beyond
---
Level Up Reading
---
---
1st & 2nd Grade
DATE: July 9 – 27, 2018
DAYS: Monday & Wednesday
TIME: 9 – 10AM
PRICE: $100.00 USD
3rd & 4th Grade
DATE: July 9 – 27, 2018
DAYS: Monday & Wednesday
TIME: 9 – 10AM
PRICE: $100.00 USD
Move On Up Math
---
---
1st & 2nd Grade
DATE: July 9 – 27, 2018
DAYS: Tuesday & Thursday
TIME: 9 – 10AM
PRICE: $100.00 USD
3rd & 4th Grade
DATE: July 9 – 27, 2018
DAYS: Tuesday & Thursday
TIME: 9 – 10AM
PRICE: $100.00 USD
---
*Materials and healthy snacks included.
Is your child at risk for
Summer Slide?
---
What is summer slide? Summer slide is the academic loss children experience during the extended summer break form school. Children who don't read during the summer can lose up to three months of reading progress and that loss has a cumulative, long-term effect.
---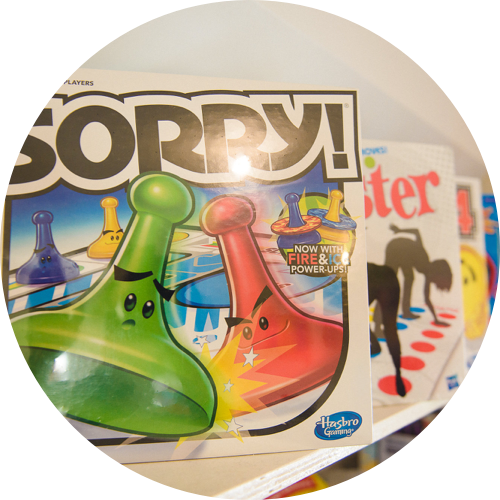 All About Games!
---
---
This Summer's Learning Workshop will be ALL ABOUT GAMES! We will be using games to support our Reading, Writing and Mathematical development within the Learning Workshop Framework!
---
Board games are used as rich learning opportunities. They satisfy your child's competitive urges and the desire to master new skills and concepts, such as:
---
Number and shape recognition, grouping, and counting
Letter recognition and reading
Visual perception and color recognition
Eye-hand coordination and manual dexterity and many more academic skills
---
Games don't need to be overtly academic to be educational. However, just by virtue of playing them, board games can teach important social skills, such as:
---
Communicating verbally
Sharing
Waiting
Taking turns
Enjoying interaction with others.
---
Board games can foster the ability to focus, and lengthen your child's attention span by encouraging the completion of an exciting, enjoyable game. Some of the games we will be using:
---
Twister
Sorry
Connect 4
Monopoly
Trouble
Chutes & Ladders

Jenga
Scrabble
Candy Land
LIFE
Guess Who
Pin Ball